Lomond Laminating Pouch Film, A3, 50 sheets, 150mic, Matte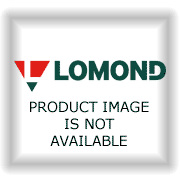 Laminating pouches for thermal lamination, Matte. Pouch size A3. Pouches 50. Thickness 150 mic.

Laminating pouches provide protection from water, dust, ozone, mechanical and UV impact for printed office documents, polygraphical products and advertisements. Lifecycle of the laminated image is significanly higher than of similar ones but without the lamination applied. Matt lamination fim is suitable for writing on it with a ballpoint pen. Matt film can visualy decrease the contrast of the printed image. Film is transparent.
Product parameters
| | |
| --- | --- |
| Product code: | 1301153 |
| Product name: | Lomond Laminating Pouch Film, A3, 50 sheets, 150mic, Matte |
| Sheet size: | A3 |
| Sheets in pcs: | 50 |
| Country of origin: | Switzerland |
| Weight: | 0.660 kg |
| Pcs in transportation packing: | 1 |